Back Room
Welcome the to "back room" of my virtual magic shop. This is the place to purchase my original ideas and effects for use in your magic shows. Everything I sell here, I create and manufacture myself. All of these effects have been tested under performance conditions for many years and will serve you well too. Thanks for your interest in my magic. -shawn
Extended Stay:
These three professionally created hotel room keys hold a dozen awesome magic effects. From card tricks to mind reading you will be amazing friends and clients within minutes. Many of the effects have been offered in other forms in the past, but never made into an arsenal of magic that you can carry in your wallet.
__________________________________________________________
Torn 2 Pieces:
Here's the killer effect Shawn has kept secret for over a decade. It's the effect Shawn does when he wants to get a client to book him again and again! A real photograph, signed by the spectator, is torn into four pieces. The photo is really torn. Then in an instant all four pieces join together but in the wrong order leaving the spectator with a mismatched photo with their signature! That's right their signature is on the odd "almost restored" photo.
You get a sample of the photograph, Adobe Photoshop templates that are almost automatic, jpeg's of additional photo's already prepared, a stock photo library and a detailed instructional DVD that explains how you can start doing this trick and customize it yourself.
(Please note you will need access to an ink jet/laser printer or a digital photo center to make additional photo's.  To customize this effect you will also need photo manipulation software such as Gimp or Adobe Photoshop)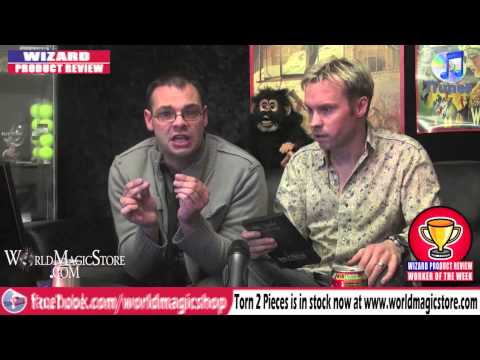 __________________________________________________________
MatriXpress:
This is a gimmick to perform Shawn's incredible Matrix routine from his award winning Close Up show. Four coins travel in the blink of an eye. If you have seen Shawn's lecture you know he has over a dozen other effects that use this same gimmick. As an added bonus you will get four special Poker chips and two photographs so you can perform Photo Finish too! Everything you need to know is explained on a the instructional DVD that is included in this one price!
__________________________________________________________
Bread & Butter CD-Rom:
This is my CD-ROM called "Bread and Butter". It includes all the great ideas from my original BedJumpers lecture plus a few extra effects I've decided to release. This Interactive CD-ROM has such great effects as:
MatriXpress
Photo Finish
Tagged
Egg, Lemon and Balloon
Card in Wallet
Deck Switch
Blown Away
MagiCd
Silver CD
Shredder
As an added bonus I have included video footage of my presentations of MatriXpress, Photo Finish and Egg, Lemon & Balloon. The entire CD-ROM can be viewed using an internet browser on you computer and is made for both PC and MAC users. As an extra bonus you get a .pdf file of the entire book so you or your local printer can make a hard copy.
__________________________________________________________
Bread & Butter Digital Download:
Hey, if you don't need the CD or bonus video files? Maybe you just want the book! Well now I have it available for instant download. It's an Adobe Acrobat (.pdf) file with all 54 pages for just $15.00 (US funds). If you want this in a hurry use the button below
__________________________________________________________
Tagged – Caught in the Act:
This is an effect intimate enough for close-up performances, yet big enough for the stage, too.  A spectator freely selects a card from a shuffled  pack. As you open your jacket to retrieve a pen for the spectator to sign the card, the audience notices the security tag is still inside your jacket!  "I got this jacket for a real steal." The spectator's signed card is replaced and the deck is shuffled.  With a snap of your fingers, you state that the selection has now vanished from the pack! The audience quickly scans through the deck and can't find their selection. Show your empty hands and again open your jacket, showing the spectator's signed card is now impaled by the security tag! The card is removed with a rip and handed back to the spectator.
What people are saying:
"Shawn is the Winona Rider of magic, except all he's really stealing is our laughter. This is a really great site gag that turns into a blockbuster effect. It's easy and practical with a real payoff for very little work. It will not only fool you, it will fool your audiences."
Bob Kohler
"It's hard for me to find something to compete with my signed Card To Wallet, but Shawn Farquhar's "Tagged" really fits the bill–I bought two!"
Seth Kramer
Comes with the special gimmick and photo-illustrated instructions
__________________________________________________________
Ultimate Invisible Deck:
This is more than an effect. This is a crucial technique used in Shawn's act that has won him multiple awards from SAM, IBM, PCAM and FISM. You get a finely crafted block of plastic that has been laser cut and machined to the size of a deck of cards. Using this unique block (commonly referred to as an Omni Deck, crafted by Palmer Tilden) and Shawn's deck switch technique you will be able to present an incredible ambitious card routine that ends with the deck of cards magically turning into a block of plastic right in the spectators hands!
__________________________________________________________
Signed Card to Wallet (Sleeve Version):
This is an effect Shawn has used for decades and had taught in lectures for years. It's a clever way to do the Card in Wallet using your own wallet and a simple handling using a common ordinary photo sleeve found in most wallets. DO NOT buy this if you haven't seen Shawn's lecture or own the notes from the Bread & Butter lecture. No instructions are included! You get two gimmicks.
__________________________________________________________